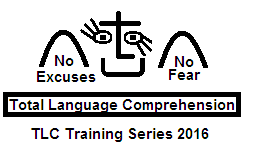 BEI Accountability Group
You may have seen my post on Facebook but perhaps not. I am starting an accountability group for those who wish to prepare for their BEI Basic exam. It may work as well for the Advanced and Master test, but no promises. I am envisioning my fellow interpreters who feel the pressure of looming test dates.
This group will receive info and encouragement from me and we may attempt to meet up at some point. There is no fee and no pressure. It is mostly self guided and monitored. You choose your goals and are accountable to you only but I will be sending at least weekly goodies, suggested exercises, resources, etc. This will be a six month ordeal that hopefully will help prepare you mentally and skillfully for your exam.
Feel free at any time to be removed from this list. All information is kept confidential and only the best of intentions are offered as the D/deaf Community needs you and I love encouraging. :o) All my support!  Simply send an email informing me of your wishes!